About Us Honest, Dependable Service.
About Jim Ando Plumbing
At Jim Ando Plumbing our team of certified, licensed plumbing technicians and dedication to customer satisfaction is directly reflected by the quality of our service. Not only do we stand out through our technical knowledge and attention to detail, but also in our genuine concern for our customers' best interests.
Jim Ando Plumbing services commercial clients throughout WNY including Buffalo, Kenmore, Tonawanda, Amherst, Williamsville, Orchard Park, Hamburg, and West Seneca.
Our History
We first opened our doors in February 1992 as James Ando DBA Jim Ando Plumbing. In January 2000, we incorporated Jim Ando Plumbing, Inc. Our firm currently focuses on larger projects ranging from multiple single-family homes to high-rise apartment buildings, as well as, hospital, correctional and educational institutions. Our company consists of 5 to 10 full-time employees. We undertake all plumbing work and typically utilize subcontractors for insulation and strategic demolition when required. We also utilize Union Plumbers and draw additional manpower when needed. Bonding capacity is 4 million per single project, 7 million aggregate.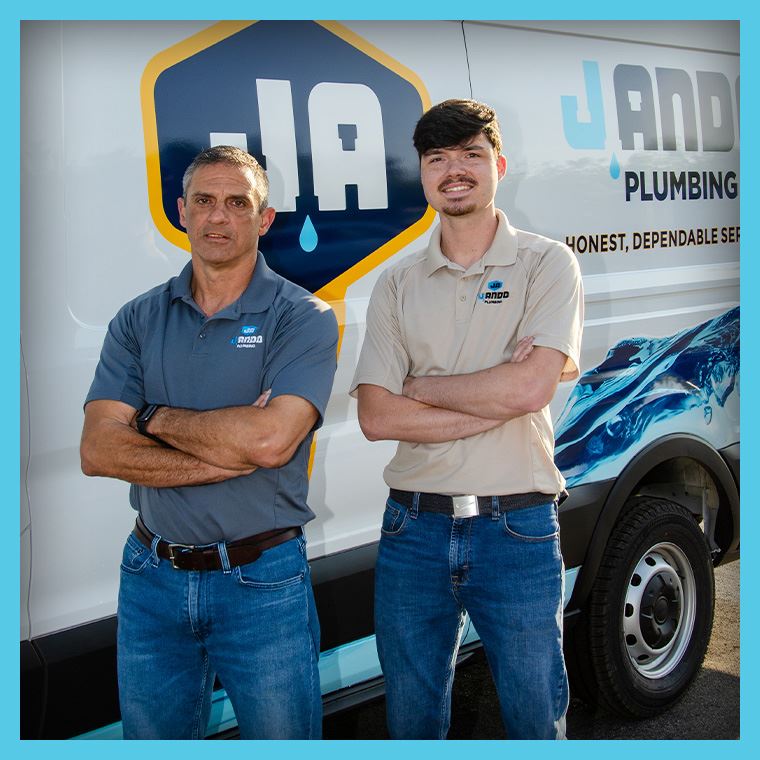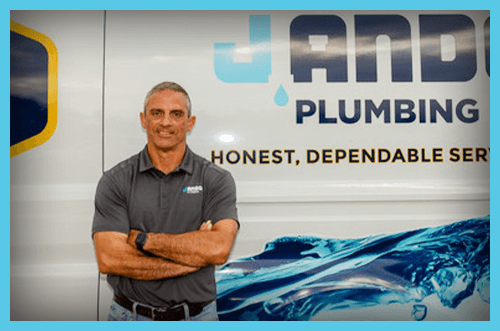 James Ando
President
Jim has over 35 years of experience in the plumbing industry. He got into the business because of his brother, who not only taught him the trade, but also his work ethic. Jim was born and raised in South Buffalo and has lived in WNY all of his life. He believes in being honest and dependable and he holds his entire team up to these standards. Jim started working for himself in 1992 and is proud to have been able to serve his community ever since.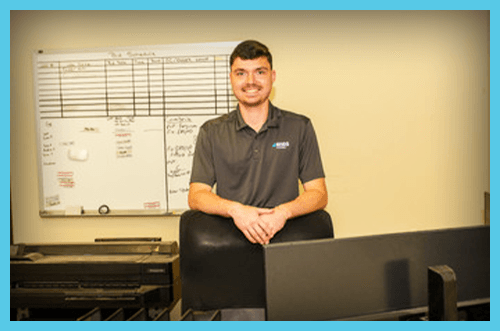 Jimmy Ando
Service Manager
Meet Jimmy Ando: a skilled Service Manager and licensed Journeyman Plumber based in Buffalo. From his beginnings in the plumbing field at 16, Jimmy's journey has led him to become a key asset in the family business. With hands-on experience enriched by a business degree earned in 2021, Jimmy blends practical expertise with strategic insights.
Jimmy excels in addressing diverse plumbing needs, whether it's a routine fix or a complex installation. As your Service Manager, he ensures precision and customer-focused solutions. Explore plumbing insights, tips, and industry stories with Jimmy as your guide to seamless plumbing experiences.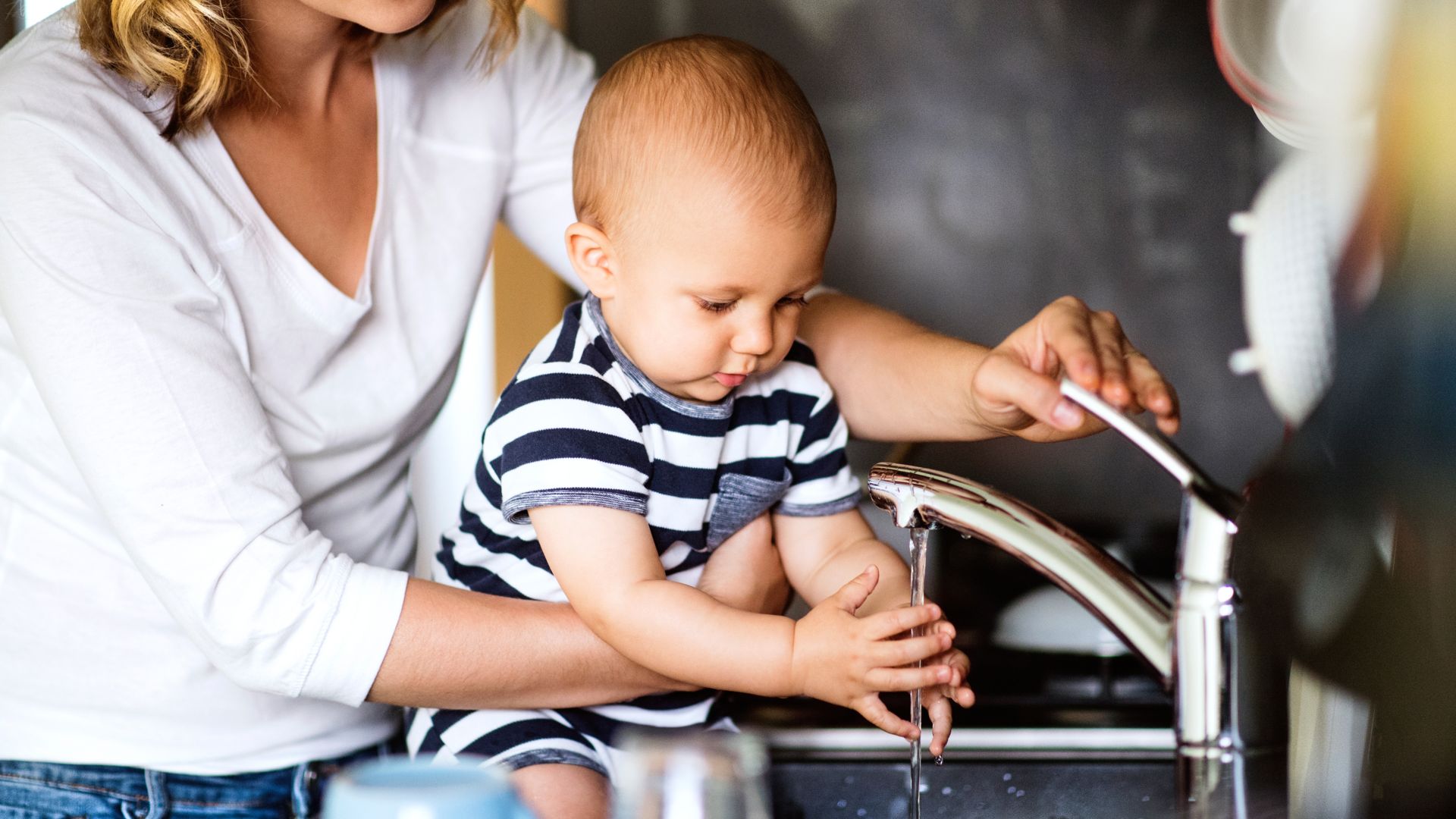 OUR REVIEWS
Dedicated to Our Customers and Community
Our plumbing services have garnered rave reviews from satisfied customers who appreciate our prompt and professional solutions to their plumbing needs. Discover why our clients consistently trust us for top-notch plumbing services.
"I finally found a reliable and honest plumber."

Calling Jim Ando Plumbing was the right call for me !!! Ken came out promptly. Ken was very knowledgeable, professional, and efficient. He truly knows his trade. Did an excellent job!!

- Charlene R.

"Prompt, professional, and thorough!"

David was my technician and he was prompt, professional, and thorough. He made sure everything was right before leaving.

- John S.

"Always my number one choice in plumbing!"

Nice people from the woman who answered the phone and the plumber himself! Got things working again! Plus they don't do add on sales!! That ranks up there with me!

- Dara A.

"Definitely recommend!"

The service guy was super professional, thorough and worked diligently through a challenging drain issue. He did a great job and cleaned up beautifully afterwards.

- Katherine S.

"Can't thank you enough!"

As a single mom of two little kids, it was important that I had quick and trustworthy help for my flooded basement. I called them in the middle of the night and they had a technician out first thing the next morning!

- Morgan F.

"I would recommend Ando Plumbing in a heartbeat! WHAT A TEAM!"

They were professional, knowledgeable, responsive, thorough, courteous, trustworthy, etc. Thank you to Jim, Jimmy Jr, Zach, his assistant, the office staff for turning a nightmare into a very positive experience!

- Pat A.

"I love these guys."

I've had them to my house twice and was certainly satisfied with the work. David was amazing and I felt 100% comfortable having him in my home. I will use them any time I need plumbing work done. Highly recommend!

- Holly P.

"Our repairman, Zach, was awesome, prompt."

Very knowledgeable, courteous and got my dishwasher plumbing all done right. I would recommend this company to anyone.

- Brenda W.