Plumbing Done Right, Every Time
Providing Plumbing Solutions Since 1992
Serving Buffalo and Western New York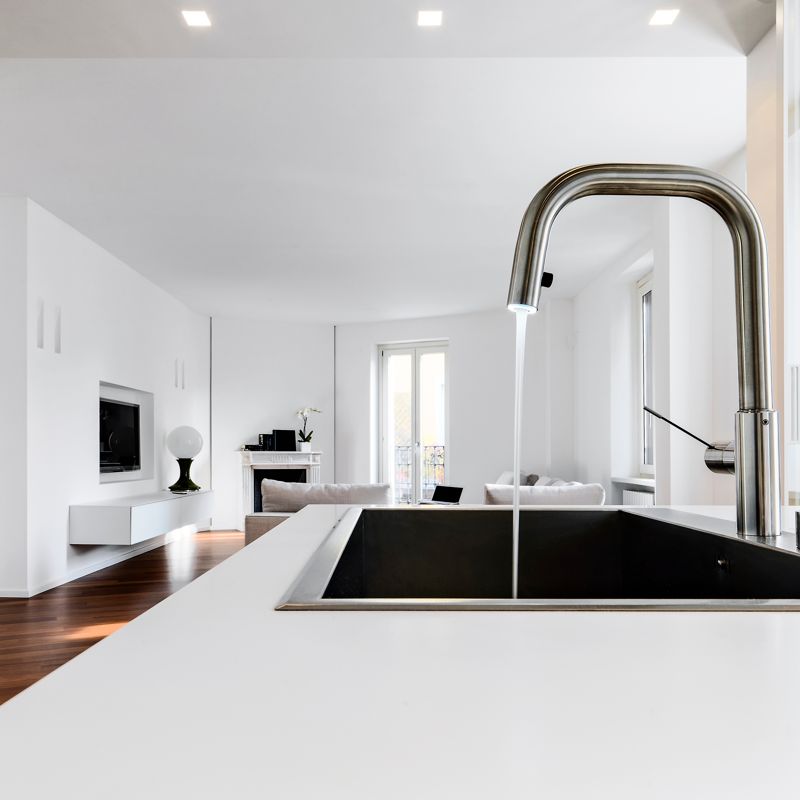 Plumbing Services in Buffalo
Reliable Plumbers You Can Count Throughout Western New York
Often, plumbing is the unsung hero of our homes and businesses. It's a vital system that we unknowingly rely on daily, yet it's easy to underestimate its importance. We turn on a faucet, expect water to flow, and flush a toilet, assuming everything will work as designed. It's only when this well-oiled machine hits a snag and things go awry that we realize the pivotal role plumbing plays in our daily routine. A malfunctioning system can turn an ordinary day into chaos and result in costly damages.
That's precisely when you need a professional team at your beck and call. Meet Jim Ando Plumbing, your friendly neighborhood plumbing expert! Our family-owned business has been serving the good folks of Buffalo, NY, since 1992.
We understand plumbing emergencies can happen at any time, disrupting your peace and comfort. That's why we offer same-day service and 24/7 emergency services. So, whether it's a minor leak or a major pipe burst, you can count on Jim Ando Plumbing to be just one call away.
Dial (716) 325-4857 or contact us online to make an appointment. We're ready to serve you with quality plumbing services in Buffalo and beyond!

Our Plumbing Services
With more than 30 years of industry experience, we've seen and done it all. Our dedicated team is equipped with profound knowledge, the right skills, and state-of-the-art tools, enabling us to confidently tackle any plumbing project, big or small. Rest assured, with Jim Ando Plumbing, you're in dependable hands.
Here's a glimpse of what we offer:
Why Choose Jim Ando Plumbing?
What Makes Us Different
Available Nights & Weekends

Emergencies don't wait for office hours. You shouldn't have to either.

We Guarantee 100% Satisfaction

We're so confident you'll be happy with our services, we guarantee it.

Affordable Financing Options

Our flexible financing options support you however you'd like to pay.
Signs You Need Plumbing Service
Not all plumbing mishaps are glaringly obvious. In fact, some issues may fly under your radar, quietly causing damage behind the scenes until they evolve into a full-blown crisis. Here at Jim Ando Plumbing, we believe in proactive maintenance to prevent minor problems from escalating into major (and potentially costly) repairs. So, it's critical to know the alarm bells to watch out for.
If you notice any of the following signs, it's time to call in the professionals:
Unexplained increases in your water bill
Low water pressure in your faucets or showers
Continual need to plunge toilets or drains
Strange gurgling sounds or unpleasant smells coming from the drains
Slow draining in sinks, bathtubs, or showers
Water stains on walls or ceilings
Visible mold or mildew growth
Water discoloration
Frequent water backups or overflows.
Don't let these symptoms fester – reach out to us at the earliest to ensure your plumbing system's longevity and peak performance.
Dial (716) 325-4857 today or contact us online to make an appointment for professional plumbing services in Buffalo, NY! You can trust Jim Ando Plumbing to do right by you.
"I finally found a reliable and honest plumber."

Calling Jim Ando Plumbing was the right call for me !!! Ken came out promptly. Ken was very knowledgeable, professional, and efficient. He truly knows his trade. Did an excellent job!!

- Charlene R.

"Prompt, professional, and thorough!"

David was my technician and he was prompt, professional, and thorough. He made sure everything was right before leaving.

- John S.

"Always my number one choice in plumbing!"

Nice people from the woman who answered the phone and the plumber himself! Got things working again! Plus they don't do add on sales!! That ranks up there with me!

- Dara A.

"Definitely recommend!"

The service guy was super professional, thorough and worked diligently through a challenging drain issue. He did a great job and cleaned up beautifully afterwards.

- Katherine S.

"Can't thank you enough!"

As a single mom of two little kids, it was important that I had quick and trustworthy help for my flooded basement. I called them in the middle of the night and they had a technician out first thing the next morning!

- Morgan F.

"I would recommend Ando Plumbing in a heartbeat! WHAT A TEAM!"

They were professional, knowledgeable, responsive, thorough, courteous, trustworthy, etc. Thank you to Jim, Jimmy Jr, Zach, his assistant, the office staff for turning a nightmare into a very positive experience!

- Pat A.

"I love these guys."

I've had them to my house twice and was certainly satisfied with the work. David was amazing and I felt 100% comfortable having him in my home. I will use them any time I need plumbing work done. Highly recommend!

- Holly P.

"Our repairman, Zach, was awesome, prompt."

Very knowledgeable, courteous and got my dishwasher plumbing all done right. I would recommend this company to anyone.

- Brenda W.