Faucet Repair Honest, Dependable Service.
Faucet Repair in Buffalo
Licensed Faucet Specialists Serving Western New York
There's nothing quite as exasperating as the constant "drip, drip, drip" of a leaky faucet. It's like a tiny drummer practicing his solo in the quiet of your kitchen or bathroom. But it's not just annoying, it's a water waster too! A small leak can result in hundreds of gallons of wasted water each year, not to mention a hefty increase in your water bill. So, not only is it an annoyance to your senses, it's an enemy to your wallet and the environment!
But don't fret! Our faucet wizards at Jim Ando Plumbing have been tackling pesky leaks and installing shiny new faucets for decades. Yes, you heard it right, decades! We've seen all kinds of faucets, from the classic to the eccentric, and there's never been a faucet too challenging for us. Our experienced team of professionals is equipped with a rich understanding of faucet mechanics, ensuring that we get it right - the first time.
Why a Leaky Faucet Shouldn't Be Ignored
Just like everything else in your home, faucets are not invincible—they're susceptible to the regular wear and tear of daily use. Over time, this constant battle with the elements can lead to leaks. While a dripping faucet may seem like a trivial, everyday household issue, it's more common and far more serious than most people realize.
Ignoring it isn't just a matter of "toughing out" the annoying drips; there are several significant reasons not to turn a blind eye:
Water waste: According to the Environmental Protection Agency (EPA), a leaky faucet dripping at the rate of one drip per second can waste more than 3,000 gallons per year. That's the amount of water needed for over 180 showers!
Increased utility bills: Those drips add up on your monthly water bill. Fixing easily corrected household leaks can save homeowners about 10% on their water bills.
Environmental impact: Freshwater scarcity is a pressing global issue. By ignoring a leaky faucet, we're not just hurting our wallets but also contributing to a larger environmental problem.
Potential for greater damage: A small leak might indicate a bigger plumbing issue. If left untreated, it could potentially result in severe water damage and costly repairs down the line.
In Need of a Service?
Looking for a Professional?
Tired of Doing-it Yourself?
Jim Ando Plumbing is here to help you with all these issues and so much more before they become a major issue.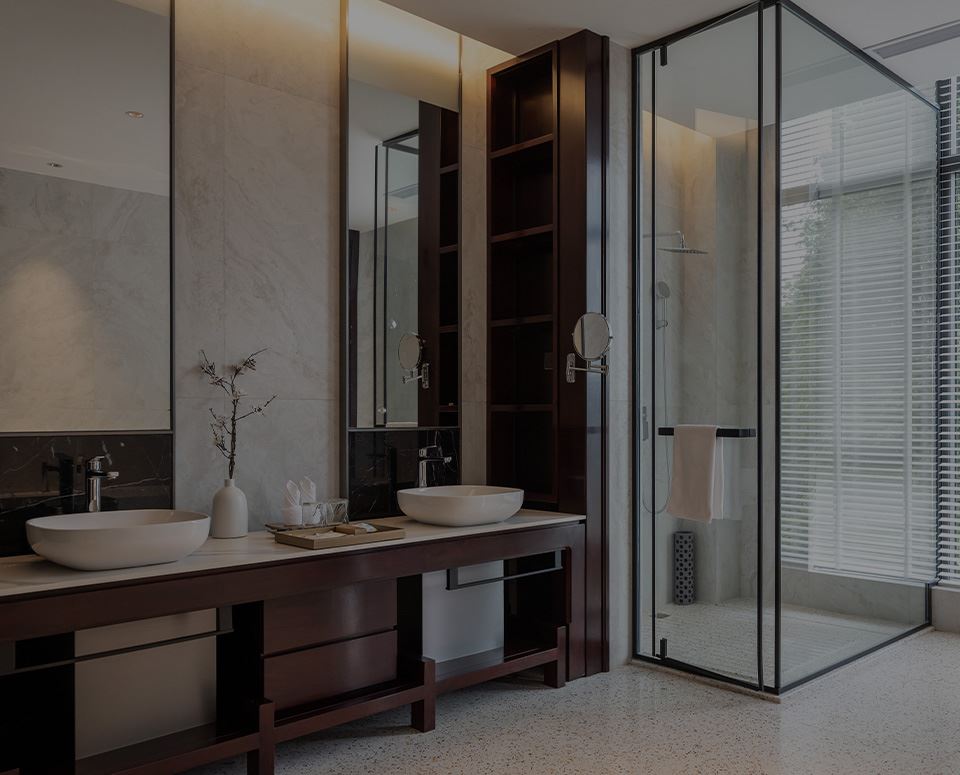 OUR REVIEWS
Dedicated to Our Customers and Community
"I finally found a reliable and honest plumber."

Calling Jim Ando Plumbing was the right call for me !!! Ken came out promptly. Ken was very knowledgeable, professional, and efficient. He truly knows his trade. Did an excellent job!!

- Charlene R.
If We Can't Fix It, We'll Replace It!
Sometimes, a faucet is just too far gone to repair. In cases like these, it may be time for your faucet to retire and make way for a newer model. At Jim Ando Plumbing, we have a lineup of quality replacement parts that are just waiting to be installed in your home or office. Every faucet we install is just like us - robust, reliable, and ready to serve.
We won't just replace your old faucet with any generic model. We work closely with you to understand your preferences, needs, and budget. Then, we find the faucet that's the perfect fit for you. Think of us as your faucet matchmakers.
Consider these faucet styles that you might want to install:
Ball faucets: These are common for kitchen sinks and have a single handle that moves over a round ball to regulate temperature and flow.
Disk faucets: A modern option, disk faucets use a single handle over a wide cylindrical body.
Cartridge faucets: Available with one or two handles, these faucets are easy to maintain and replace.
Compression faucets: The classic two-handle style, great for a timeless, traditional look.
Each style offers unique benefits, and we're here to help guide you to the one that is right for your needs. Remember, if we can't fix it at Jim Ando Plumbing, we'll replace it with something even better!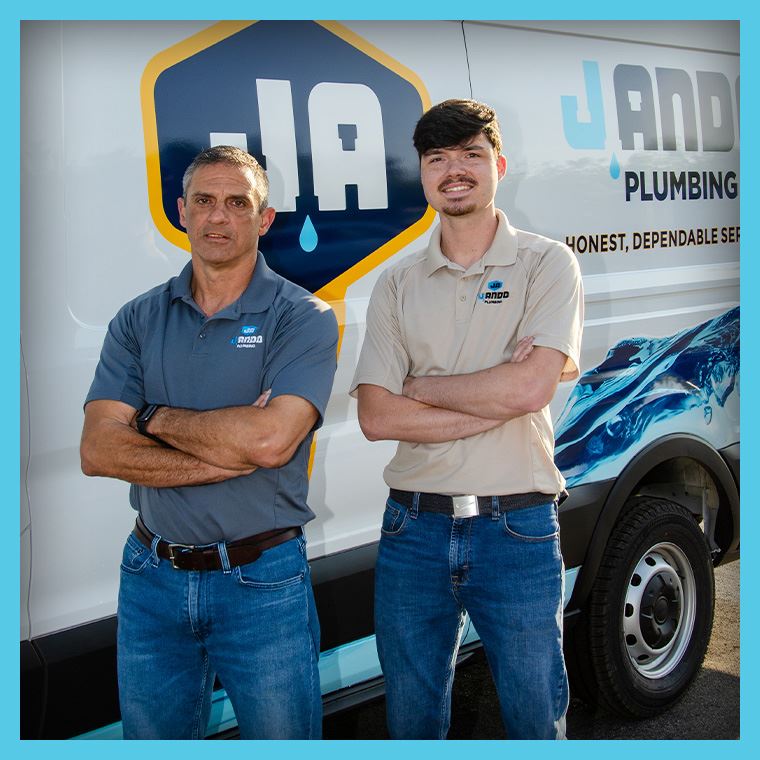 Commited to Honesty and Integrity
Why Ando Plumbing?
Choose Ando Plumbing for unmatched expertise and unwavering dedication to solving your plumbing challenges. With a proven track record of delivering reliable, efficient, and affordable solutions, we're the top choice for all your plumbing needs.
Available Nights & Weekends

Emergencies don't wait for office hours. You shouldn't have to either.

We Guarantee 100% Satisfaction

We're so confident you'll be happy with our services, we guarantee it.

Affordable Financing Options

Our flexible financing options support you however you'd like to pay.