Careers Honest, Dependable Service.
Join Our Team
Is Your Current Job "Draining"? Consider a Career with Ando
Join a family-owned company with over 30 years of plumbing experience in Western New York
Ando Plumbing has been a family owned and operated business since it's start in 1990. We are thankful to have multiple employees with us for 20+ years to ensure our company keeps its highly renowned status, and are always welcoming new members to be a part of the great workplace atmosphere we've created. We treat our employees the way we want the customers to be treated: with honesty, respect, and professionalism.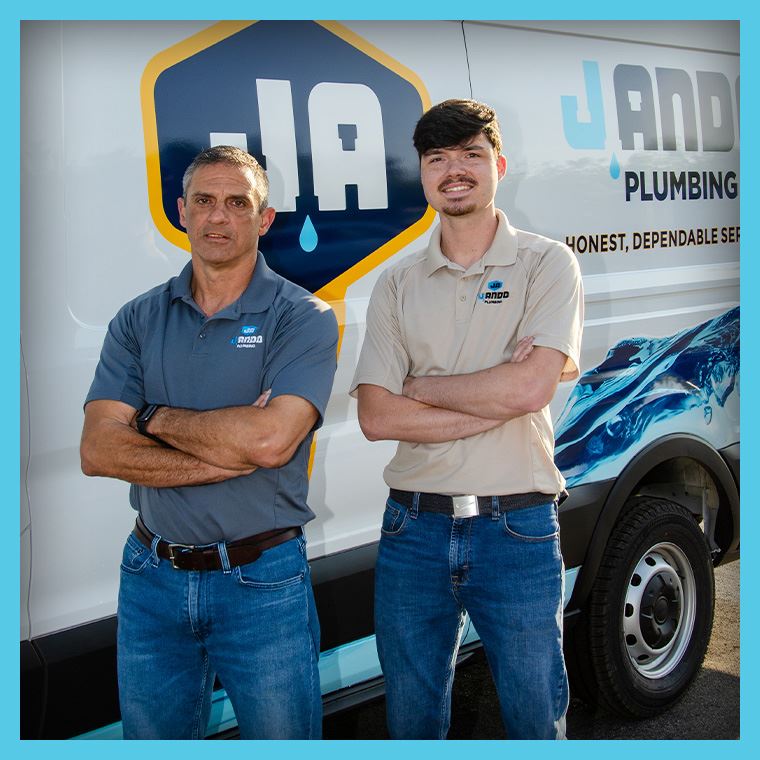 Service Plumber
Typical Work Week: Monday – Friday, 7:30AM – 4PM
Some days a technician may work a little later or leave early depending on the volume of calls.
Each technician is responsible for one Saturday shift once per month, typically 8AM – 12PM.
We don't schedule after hours work, as we strive for a quality work/life balance.
Benefits
Competitive Wage
Vacation/Holiday Pay
401K Plan with Company Matching
Health Benefit Package
Responsibilities
Personable, friendly, and professional towards customer
Install, repair, and maintain pipes, valves, fittings, drainage systems, and fixtures in residential structures
Respond to, diagnose, and resolve plumbing emergencies
Keep accurate records of time spent working, description of work performed and materials used
Requirements
Skilled in the use of hand and power tools used in the plumbing trade
Knowledge of building codes, safety regulations, and safety practices
Familiarity with PVC, CPVC, PEX, cast iron, and copper
Effective oral communication and interpersonal skills
Ability to complete projects unsupervised and unassisted
Excellent problem-solving skills
Attention to detail and ability to perform multiple tasks simultaneously
Proficiency in basic mathematics and conversion of measurements