Leak Detection and Repair Honest, Dependable Service.
Residential Leak Detection & Repair in Buffalo
Even the tiniest of leaks, often unnoticed and undervalued, can lead to destructive and costly consequences in your home. A small drip can escalate into a major issue, causing severe water damage, promoting mold growth, and even compromising the structural integrity of your property. Moreover, these minor leaks contribute to wastage of water, leading to inflated utility bills that can strain your finances.
If leak detection is causing you concern and you're unsure of its location or what to do about it, it's time to call the professionals. Our expert team at Jim Ando Plumbing is equipped to handle any leak, no matter how small or significant. We prioritize your peace of mind, ensuring that your plumbing problems are addressed promptly and effectively. Don't let a small leak turn into a big problem; reach out to our team and save your home from potential damage.
Call us at (716) 325-4857 or schedule an appointment online today. Our Buffalo leak detection experts are available 24/7 for emergencies!
In Need of a Service?
Looking for a Professional?
Tired of Doing-it Yourself?
Jim Ando Plumbing is here to help you with all these issues and so much more before they become a major issue.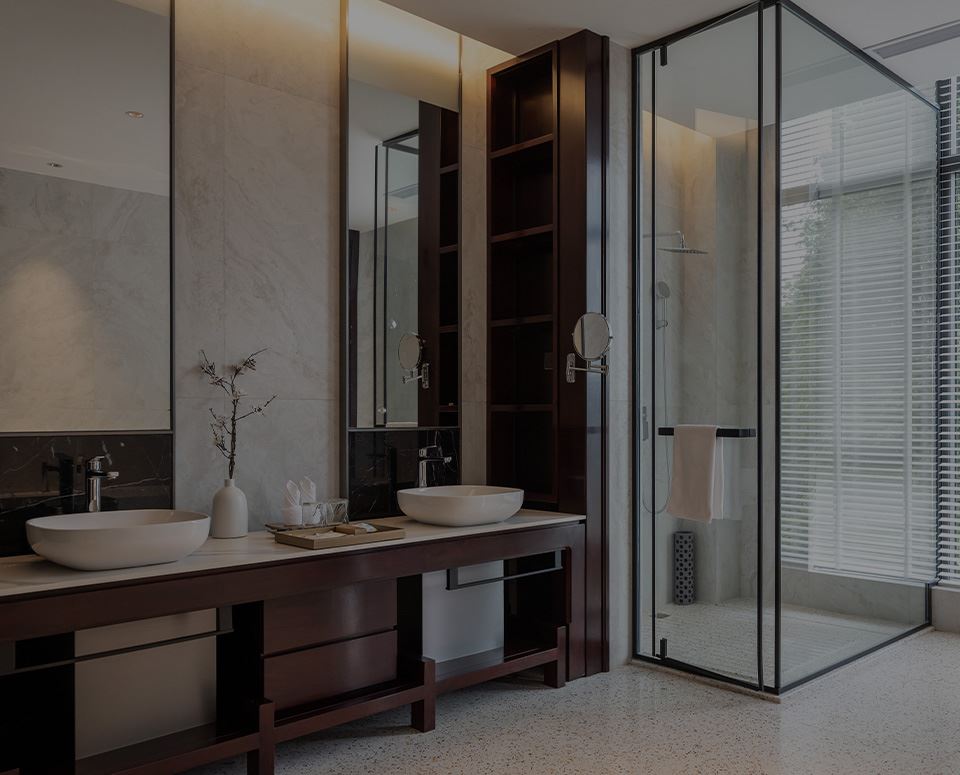 OUR REVIEWS
Dedicated to Our Customers and Community
"I finally found a reliable and honest plumber."

Calling Jim Ando Plumbing was the right call for me !!! Ken came out promptly. Ken was very knowledgeable, professional, and efficient. He truly knows his trade. Did an excellent job!!

- Charlene R.
How We Approach Leak Detection & Repair
Understanding that time is of the essence when dealing with leaks, we at Jim Ando Plumbing utilize advanced technology and innovative methods to locate problem leaks swiftly and accurately. Our efficient approach minimizes potential damage and prevents small issues from escalating into more serious problems.
Here's how we do it:
Initial assessment: We begin by assessing the situation to gain an understanding of the problem.
Application of advanced technology: Our team uses state-of-the-art leak detection equipment, like acoustic listening devices, infrared cameras, and pressurization systems to precisely locate the source of the leak.
Identification of problem area: Once the leak is located, we identify the cause and extent of the problem.
Discussion and plan of action: We discuss the issue with you, providing a clear explanation and a comprehensive plan for repair.
Efficient and effective repairs: Our experts carry out the repair or replacement process using industry-leading tools and techniques to ensure a long-lasting solution.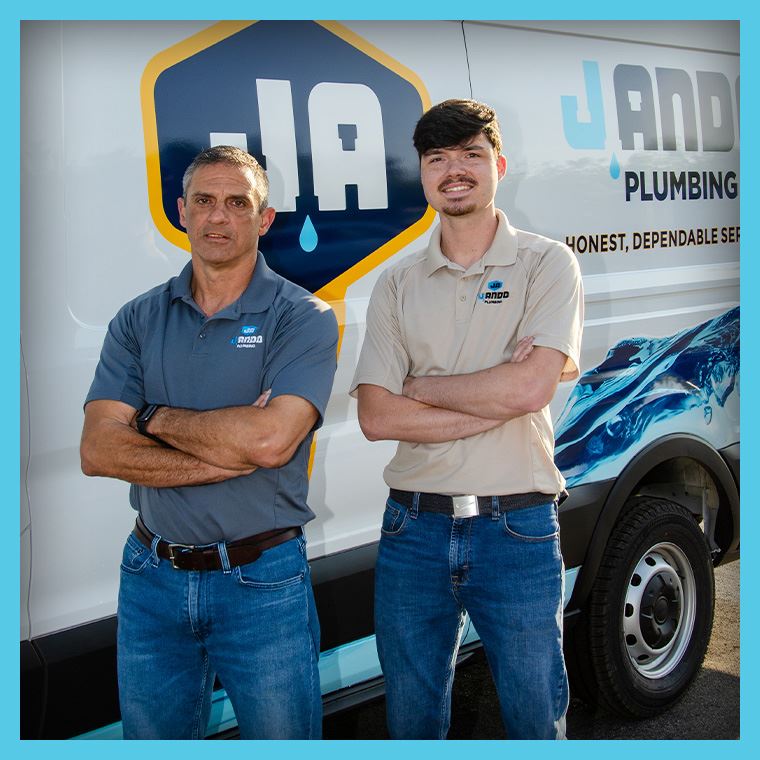 Commited to Honesty and Integrity
Why Ando Plumbing?
Choose Ando Plumbing for unmatched expertise and unwavering dedication to solving your plumbing challenges. With a proven track record of delivering reliable, efficient, and affordable solutions, we're the top choice for all your plumbing needs.
Available Nights & Weekends

Emergencies don't wait for office hours. You shouldn't have to either.

We Guarantee 100% Satisfaction

We're so confident you'll be happy with our services, we guarantee it.

Affordable Financing Options

Our flexible financing options support you however you'd like to pay.