Conventus
Honest, Dependable Service.
Conventus Building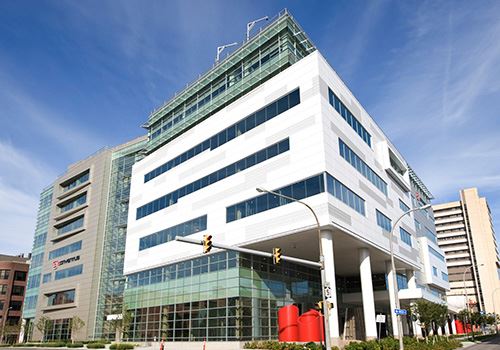 Conventus is a 350,000-square-foot medical office complex that is a centerpiece of the Buffalo Niagara Medical Campus. The seven-story building is a Class A office building that was designed to encourage collaboration among Medical Campus entities. The building, which includes two floors of below-grade parking with 332 spaces, includes two floors apiece for UBMD and Kaleida Health, along with a state-owned floor used by drug development company Athenex Inc.

Ready to Start Your Project?
We Are Ready to Help
A member of our team will be in touch shortly to confirm your contact details or address questions you may have.